Management Team
News and Events
APCSPORTS-2019 – Sports Day-01.03.2019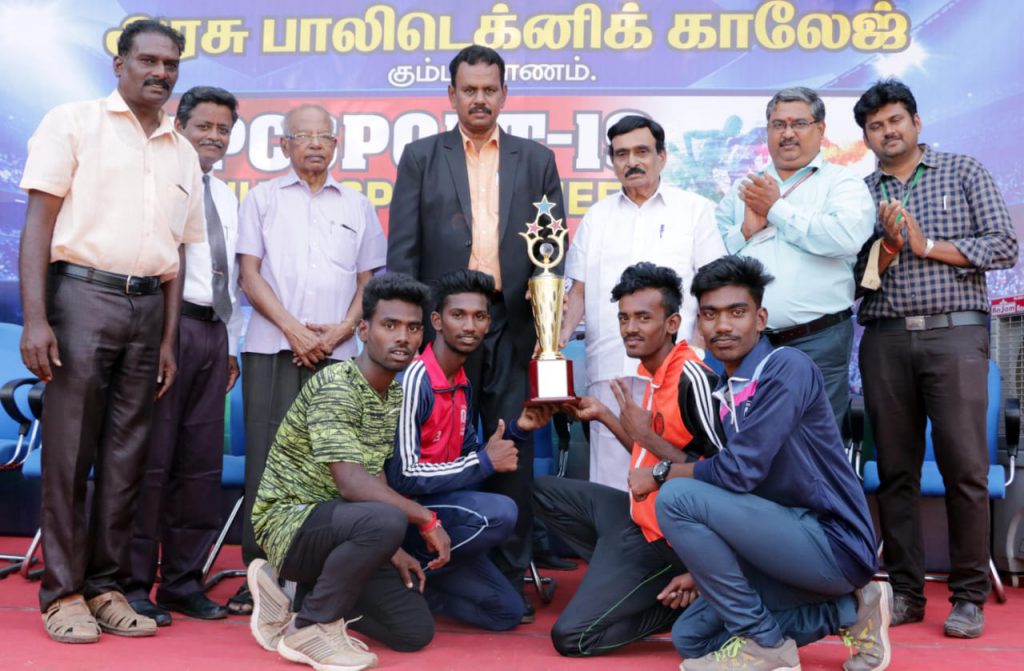 Governing Council
| # | Name of the Member | Designation |
| --- | --- | --- |
| 1 | Mr.R.Thirunavukkarasu, M.A | Chairman |
| 2 | Mr. T.Senthil Kumar, B.Sc., | Member |
| 3 | Mrs. S.Swarnalatha, B.Sc., | Member |
| 4 | Mr.S.Aravind, B.E., | Member |
| 5 | Mr.K.Tamilarasu, M.E., | Member |
| 6 | Nominee of the director,SRO,AICTE | Member |
| 7 | Nominee of the state government of Tamilnadu | Member |
| 8 | Nominee of the Director of Technical Education, Chennai | Member |
| 9 | An Industrialist/Technologist/Educationalist nominated by the state government of Tamilnadu | Member |
| 10 | Dr. Kalaimani Shanmugham, M.Tech., Ph.D | Member |
| 11 | Dr. T. Balamurugan, M.E., Ph.D | Member |
| 12 | Mr. M. Murugesan | Member Secretary |
Principal's Desk
"As an ex-Airforce officer, it is my zeal that the future technocrat must be chiselled with pragmatic talent and moral discipline.To achieve this goal we have set our motto as "zero percent failure and cent percent placement. We have been progressing towards the set goal with determination and hope as a way of fulfilling the desired vision of perfection." Vande Madaram….! Jai Hind…..!
ViceChairman's Desk
"It is my earnest belief that technical education without imparting the real awareness of the social responsibility and societal values will be of no avail. Our Arasu Engineering College endeavours to inculcate this vital ingredient into the student community so as to transform them into well-shaped citizens of our Future india."
Chairman's Desk
"Propogation of Technical education must crop up from the grass roots of the rural and the down trodden portion of our society. Then only the real goal of shaping the technocrat will be achieved so as to influence the society at large. I sincerely hope that the above process is being demonstrated through our Arasu Engineering College to the Maximum."
Hello world!
Welcome to WordPress. This is your first post. Edit or delete it, then start blogging!